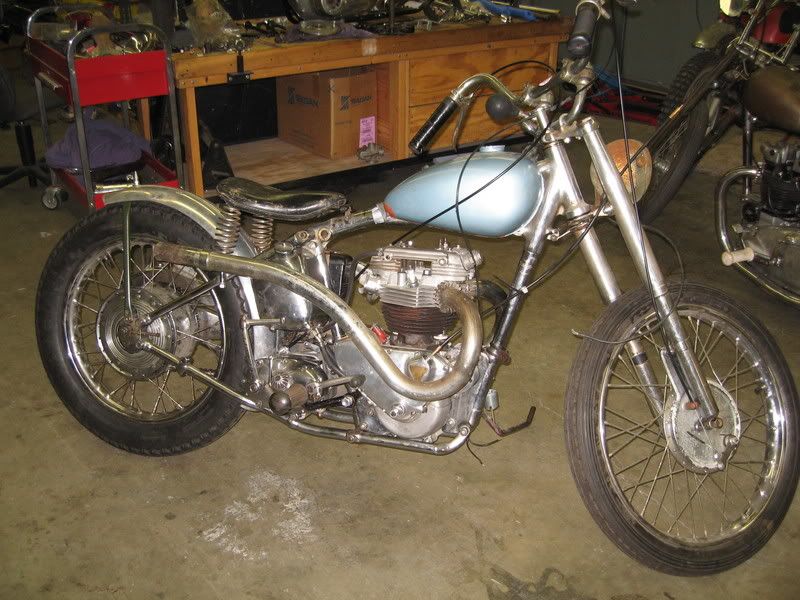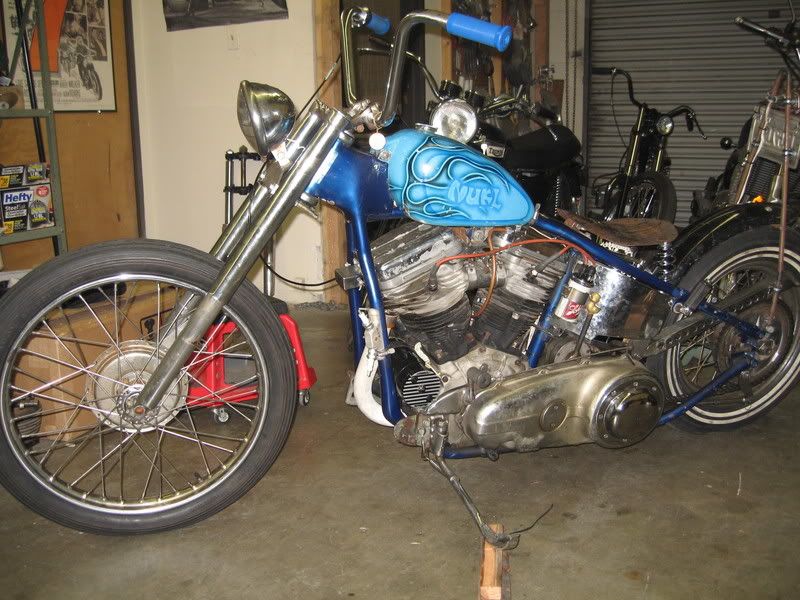 Here is some of the stuff we have been working on lately. Andy's panhead got an early Triumph front end. Looks bitchin', eh? Like an old survivor from a Roger Corman movie.
My crusty pre-unit custom has been coming along at a snail's pace. I finally got the swoopy pipes of my dreams put on there. These pipes were aftermarket items from the early 1950s and way out of production by 1960. They are super rare, and if I do say so myself, SUPER-COOL.
And there is always a motor going together on the bench. This one belongs to a buddy's brother and is gonna get the old Four Aces Beauty Treatment with tumbled cases, polished covers and re-cad plated hardware.
Oh and don't forget I have a couple of Denis' oil tanks in stock now. get one for a Christmas present for yourself at $210 plus shipping. THEY ARE NICE!!